Globally, the COVID-19 pandemic broke out in early 2020. As a result, there was a global shortage of protective supplies, especially medical masks.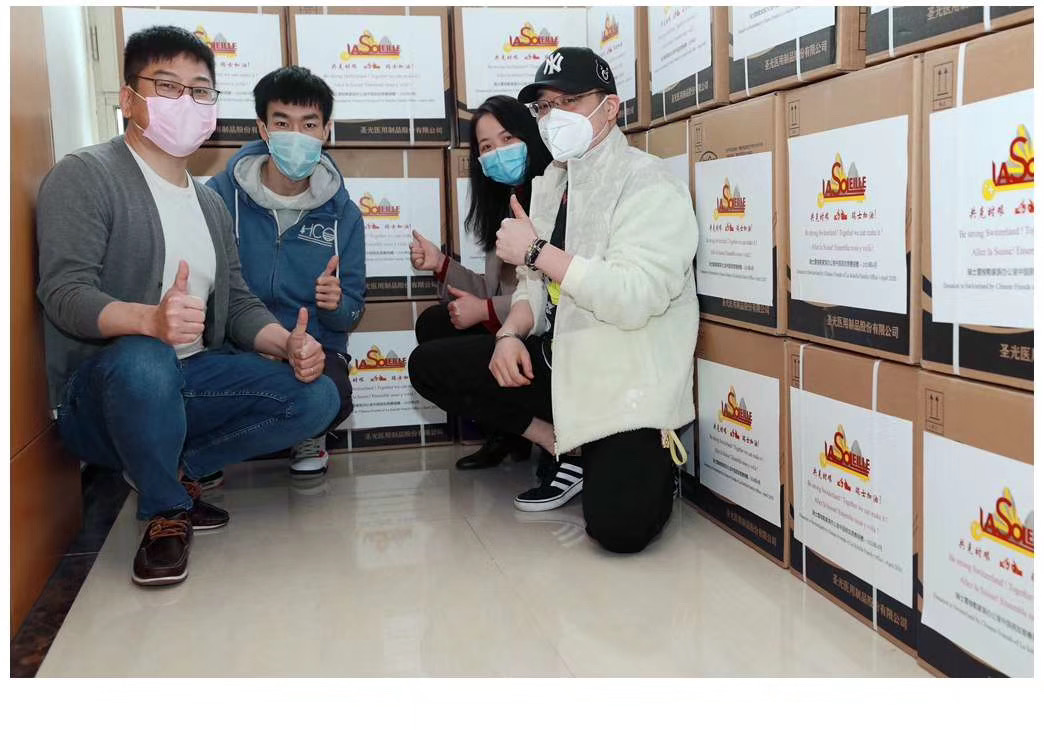 A charity fund-raising campaign was launched by La Soleille Family Office in March 2020, asking our Chinese partners and clients to support the Swiss health system by donating medical masks and other most urgent protective supplies.
The total amount raised within two weeks was RMB 425,200 (CHF 61'200). After selecting the best Chinese suppliers adhering to EU regulations, we bought 17,400 KN95 medical protective masks with EU compliance.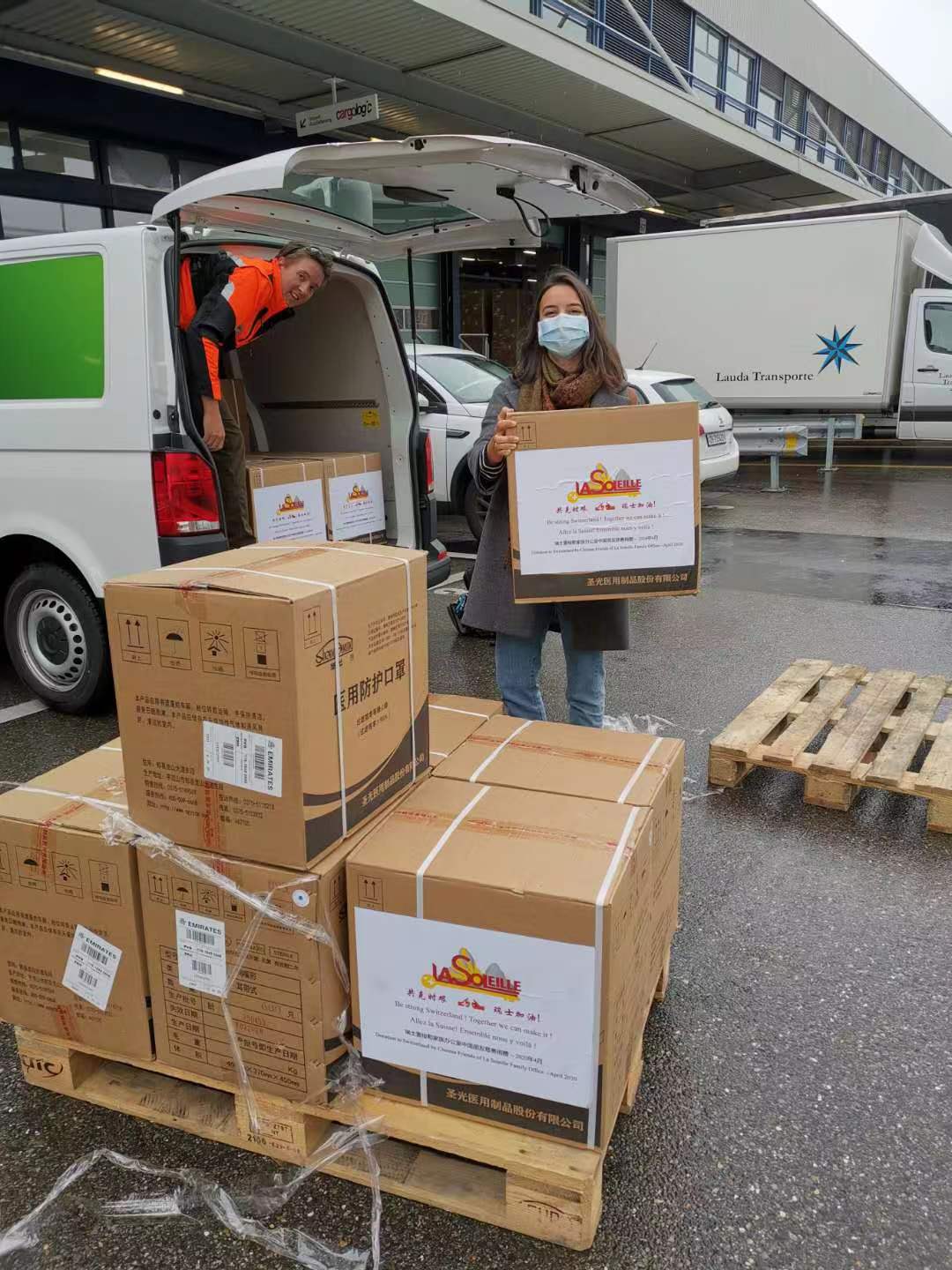 After several logistical challenges, the first batch of masks donated by La Soleille Family Office's Chinese clients and partners finally arrived at Zurich Airport in Switzerland in April, 2020. La Soleille team distributed the masks to hospitals and warehouses designated by the cantons of Vaud, Geneva, and Neuchâtel.